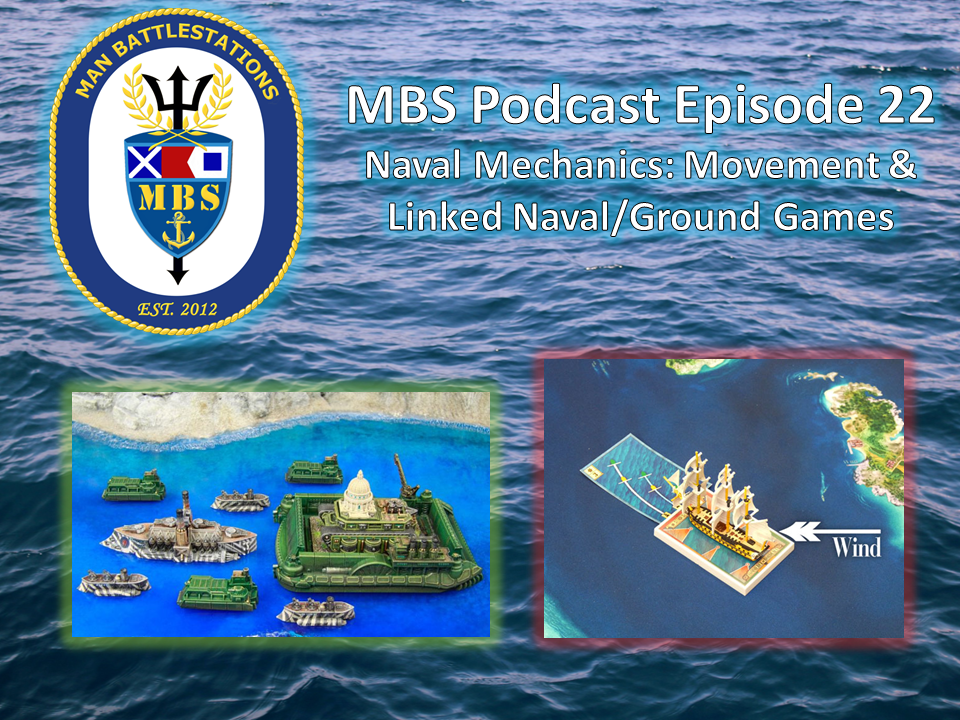 Greetings! In Episode 22 of the MBS Podcast, Greg and Andy start off with a discussion of the pros and cons of the movement systems used in various naval games. Later, they discuss a recent trend in miniature gaming, where companies release linked ground and naval games.
Naval Mechanics: Movement: 49 Min
Linked Naval/Ground Gamest: 1 Hr 30 Min
Ruckdog's Report: 2 Hr 6 Min
==Links Discussed in Show==
Star Trek Attack Wing Card Expansions
Star Wars Armada Wave 7
Checkout the Latest Episode of the MBS Podcast!