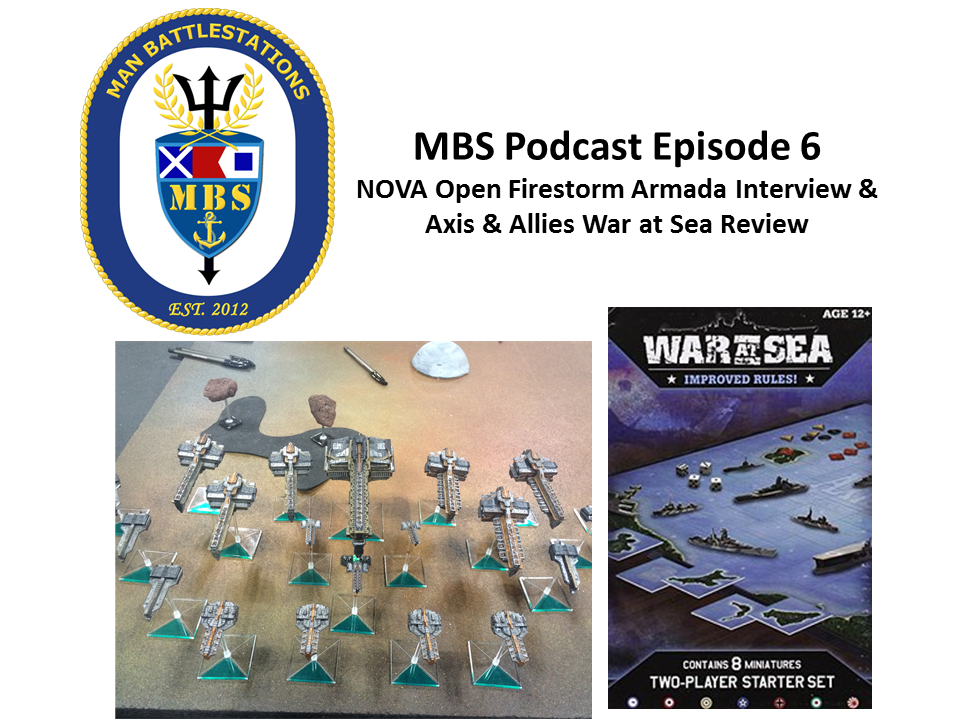 For Episode 6, Greg and Andy have Mike and Bill on to discussall the awesome Firestorm Armada events they are organizing for the2016 NOVA Open. Later, Greg and Andy do their first review of a Class C game, Axis and Allies War at Sea.
NOVA Open Firestorm Armada Interview 27 Min
Landlubber's Musings: 1 Hr 12 Min
Axis & Allies War At Sea Review: 1 Hr 20 Min
Ruckdog's Report: 2 Hr 15 Min
==Links Discussed in Show==
2016 MBS Painting Contest Winners
Checkout the Latest Episode of the MBS Podcast!