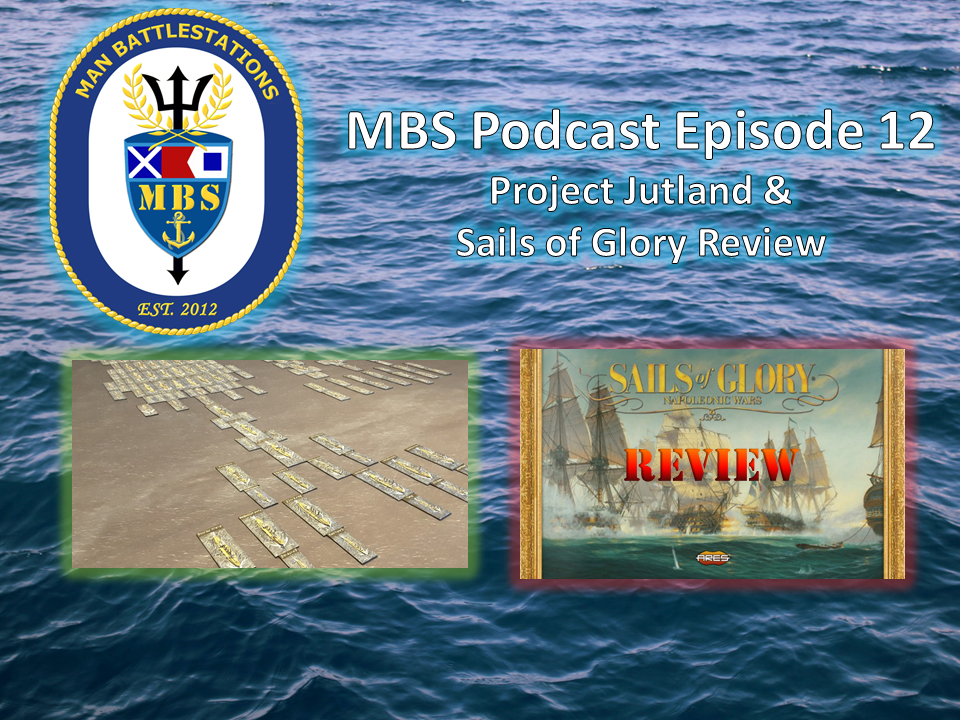 Episode 12 is live! Greg and Andy round out their first year of podcasting with an interview of Ken, the Yarkshire Gamer, about his massive Project Jutland. Later, they review Sails of Glory from Ares games, and then finish off with a brief discussion of Dropfleet Commander, the new hotness from Hawk Wargames!
Yarkshire Gamer Interview: 30 Min
Sails of Glory Review: 1 hr 36 Min
Ruckdog'€™s Report: 2 Hr 23 Min
Dropfleet Commander Discussion: 2 Hr 31 Min
==Links Discussed in Show==
D6 Generation
Checkout the Latest Episode of the MBS Podcast!