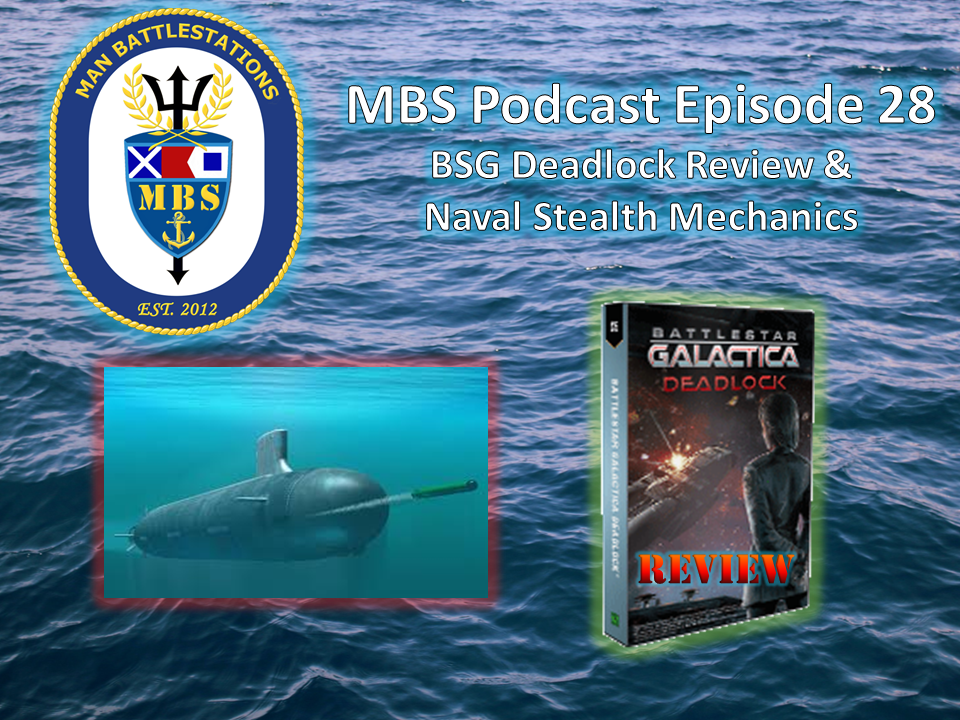 For this month's episode of the MBS Podcast, Greg and Andy take their first ever in-depth look at a video game, BSG Deadlock from Slitherine Games. Later, they discuss the ways that stealth mechanics work in various naval games.
BSG Deadlock Reveiw: 36 Min
Stealth in Naval Games: 1hr 13 Min
Links Discussed:
2018 MBS Painting Contest
Checkout the Latest Episode of the MBS Podcast!